10th Anniversary Celebrations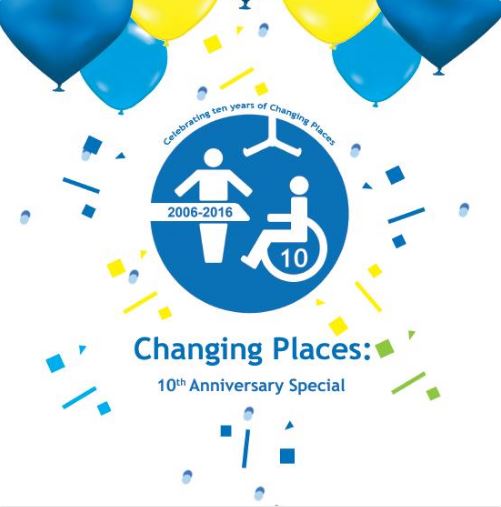 2006 – 2016
CHANGING PLACES CONSORTIUM CELEBRATE 10 YEARS OF CAMPAIGNING ACROSS THE UK
 ITS ALL ABOUT #incLOOsion
Since 2006, the Changing Places Consortium has been campaigning for fully accessible toilets to support the rights of people with profound and multiple learning, and/or other physical disabilities, to access their community. Standard disabled toilets are not accessible for disabled people and can lead to unhygienic and stressful trips out for disabled people and their families. Being able to go to the toilet is a basic civil right, however every day thousands of people with a disability face the choice of being changed on the floor of an unhygienic public toilet, remaining in soiled clothing or not going out at all.
A Changing Places toilet is a fully accessible toilet with a height-adjustable changing bench, an overhead track or mobile hoist; a peninsular toilet and enough space for up to two carers. The Changing Places campaign has led to the installation of over 840 Changing Places toilets across the UK.
 CHANGING PLACES AWARENESS DAY – 19th JULY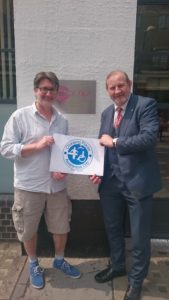 Raymond Martin joined Mike Le-Surf from Mencap on a run across London to highlight the need for more Changing Places in the capital. They were supported by campaigners from Mencap and Generate who met up with MP Jack Dromey in the Houses of Parliament at the end of the run.
A new digital map has recently been launched to help people locate their nearest "Changing Places" toilets. "How far would you go?" Sign up on the new map webpage and find your nearest Changing Places toilet by visiting www.changingplacesmap.org.uk Find out how far you would have to go to find your nearest Changing Places toilet to highlight how disabled people can feel excluded from their local communities without these facilities. Use social media to let people know #howfarwouldyougo
Rossanna Trudgian, co-chair of the Changing Places Consortium said: "It is fantastic to see more and more Changing Places toilets being installed across the UK as we celebrate 10 years of campaigning. However, there are still many large public places across the UK that lack Changing Places toilets and therefore deny people's rights. With the help of our fantastic campaigners, and our campaign sponsors Aveso, we will continue to fight to make sure every single one of the ¼ million people in the UK who require a Changing Places toilet, can access one."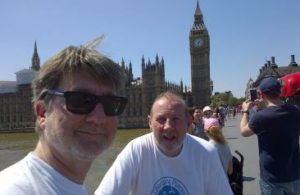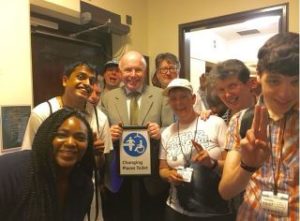 For information and advice on Changing Places
Michael le Surf
Mencap
Telephone:        Direct on 020 7696 6019
Website:            www.mencap.org.uk.
E-mail:              changingplaces@mencap.org.uk