Changing Places

JULY 2016      
 850 units
 
July 19th is the 10th Anniversary for the launch of the Changing Places campaign. Events will be organised across the country to celebrate this wonderful first century in operation. The BTA sends its very best and warmest wishes to everyone involved in the campaign, at all levels, and from North to South  this is a truly fantastic achievement. From only a handful of units to start with we have now mapped and recorded EIGHT HUNDRED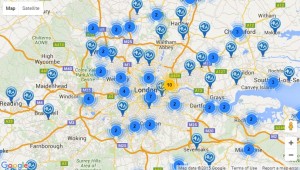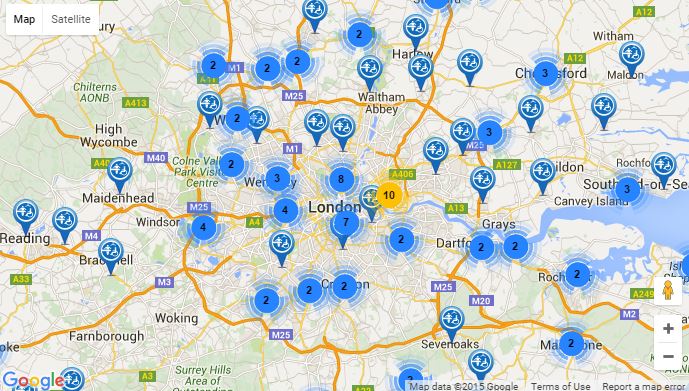 and FIFTY (850) that is spectacular. These units are absolutely vital to everyone suffering from a PMLD or anyone caring for a person with it.
Check out all the toilets on our interactive CP Toilet Map at www.uktoiletmap.org

The BTA is proud and pleased to be a supporter of the Changing Places campaign. Working with the CP Charter Group our organisation is hoping to help and assist thousands of people needing the Changing Places toilets that would help them to enjoy the day to day activities many of us take for granted.
The Changing Places Consortium
The Changing Places Consortium is a group of organisations working to support the rights of people with profound and multiple learning disabilities to access their community. The Changing Places Consortium is campaigning for Changing Places toilets to be installed in big public places.
The members of the Consortium are:
The Changing Places Consortium launched its campaign on behalf of those people who cannot use standard accessible toilets.This includes people with profound and multiple learning disabilities and their carers, as well as many other disabled people. They need Changing Places toilets with enough space and the right equipment, including a height adjustable changing bench and a hoist.
What exactly is a Changing Places Toilets?
Standard disabled toilets do not meet the needs of all people with a disability – or their carers.
People with profound and multiple learning disabilities, as well as other serious impairments such as spinal injuries, muscular dystrophy, multiple sclerosis or an acquired brain injury, often need extra facilities to allow them to use the toilets comfortably.
Changing Places toilets are different to standard disabled toilets with extra features and more space to meet these needs.
Each Changing Places toilet provides:
The right equipment
– a height adjustable adult-sized changing bench
– a tracking hoist system, or mobile hoist if this is not possible.
Enough space
– adequate space in the changing area for the disabled person and up to two carers
– a centrally placed toilet with room either side for the carers
– a screen or curtain to allow the disabled person
and carer some
privacy
A safe and clean environment
– wide tear off paper roll to cover the bench
– a large waste bin for disposable pads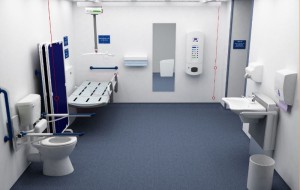 – a non-slip floor.
For more information on these types of toilets please contact us at: enquiries@btaloos.co.uk
The Changing Places Campaign is administered and promoted through:
The Changing Places Campaign is sponsored by: