Monthly Archives:
March 2015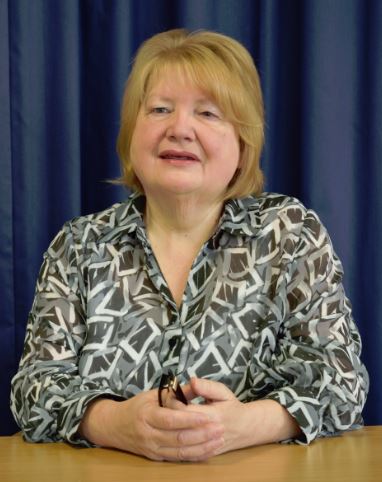 New Chair elected for 2015-2016
JASMINE WILSON
Ceredigion County Council
This last year has seen a number of significant changes within the BTA and its program of works and these along with many other issues were discussed at the Members Annual General Meeting on Thursday 5th February in the Arden Hotel, Birmingham.
Following a lively discussion and review, a new management committee, to help and support the Director deliver these programs, was elected from within the membership.  I am delighted to report that Jasmine Wilson, Cleaning Services Manager with Ceredigion County Council, was unanimously voted in as the new Chairperson.
Jasmine has been a fantastic supporter of the BTA for many years, both through her council role and as a serving committee member. Her appointment was proposed by Simon Hollingbery, Reading BC, seconded by Ross Longbottom, Danfo (UK) ltd.
Throughout her career, Jasmine has achieved a number of National Awards:
2001 Charter Mark for Excellence in the Provision of Public Services. This was the first time this was awarded for any Cleaning Service. Subsequently Jasmine was invited to lecture on behalf of the governments Cabinet Office at various venues, to encourage participation in Charter Mark and the raising of standards in public service. The success of her approach was evidenced by the numbers seeking her advice, as her approach was inclusive and yet down to earth. The Charter Mark adjudicator stated "Ceredigion and its Cleaning Service Manager challenges nationally held perceptions on the cleaning industry & its personnel".
Loo of the Year Ceredigion is highly regarded by the toileting awards scheme as being a front runner in its approach to the provision of and the cleaning and hygiene of its toilets across the various categories. National Awards include Overall Winner in 2011, Changing Places Toilets, Public Toilet Entries, Toilets in Education, Local Authority Entries, Eco friendly Toilets & In House Cleaning Team.
2012 Lifetime Achievement Award awarded for the first time in recognition of her contribution to the cleaning industry in general and toilets in particular.
On behalf of Ceredigion County Council, BTA and British Institute of Cleaning Science (BICSc) and in conjunction with Mary Schramm of Merton College and BICSc, Jasmine developed an internationally recognised training scheme & qualifications for Public Toilet Cleaners. Subsequently, three staff members from Ceredigion were the first to achieve this standard.
She is also a member of the Employers Board of Asset Skills (Wales) and successfully piloted new apprenticeships and training schemes for Cleaning & FM teams, including one to empower women workers to achieve recognised qualifications in the cleaning industry.  She firmly believes that the interest & support shown for the training of the individual person transfers to the overall success of the person, Cleaning Section and the Authority.
Jasmine is well regarded nationally by her peers in the Cleaning Industry, with over 40 years' experience of cleaning and catering in Ceredigion. She is regularly asked to contribute to media interest in cleaning and toilets.
In her spare time Jasmine enjoys a quiz and has appeared on The Weakest Link, The Chase and Bargain Hunt and as she is bilingual also some Welsh television quizzes.
In 2013 Jasmine appeared in a televised series of an historical re-enactment of an Edwardian country house estate set in Llanerchaeron a National Trust property in Ceredigion. For three weeks she lived and worked as the cook on the estate, using traditional cooking recipes & methods to feed upstairs and downstairs, preparing over 80 meals a day in the process. She also had to use the chamber pot under the bed & the staff privy. It's fair to say that cleaning standards and toilets were never far from her mind.
---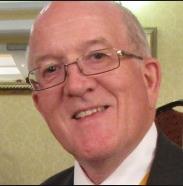 New Honorary President 
Following the recent passing of our President, Sir William Lawrence, bt, OBE, MA   we are pleased to announce that Richard Chisnell, who was the founder and first Director, will assume this vacant office. The role of Vice President, which he previously held, will not be immediately continued.
The BTA Management Advisory Committee is constituted to meet at least twice each year.
The members will review current strategies and developments within the toilet industry and help to set goals for the director and the organisation to achieve going forward.
The current 2015/2016 Committee is:
Jasmine Wilson          Chair,  Ceredigion CC
Richard Chisnell          President
Roger Berry                Healthmatic Limited
Simon Hollingbery      Reading BC
Ross Longbottom       Danfo (UK) Limited
Trudi Osborne            Airdri Limited
Raymond Martin        Director of the British Toilet Association Limited