Monthly Archives:
June 2015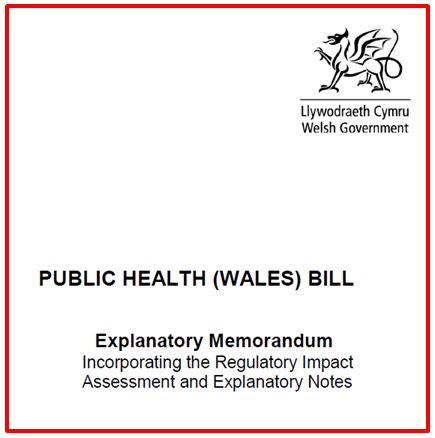 PUBLIC HEALTH WALES BILL (June 2015) 
The BTA has been working and consulting with various government departments, commissioners, community groups and committees throughout the United kingdom to focus attention on the decline of public toilets across our country. We have  discussed the plight of thousands of older persons who feel trapped because of these toilet closures and the increasing lack of good, clean public toilets available when they are away from home for any time or distance. Additionally the needs of many user groups who feel extremely vulnerable and at risk because of the lack of sufficient clean toilet facilities when they are out and about.
We are therefore delighted to announce that on Tuesday 9th June 2015 Mr Mark Drakeford AM, Minister for Health and Social Services and Assembly Member in charge of the Bill has today introduced the Public Health (Wales) Bill to the National Assembly for Wales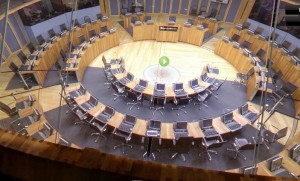 The Bill has several sections but importantly for us it includes a section directly relating to Toilets.
Under PUBLIC TOILETS it places a duty on each local authority in Wales to prepare and publish a local toilets strategy for its area. The Bill provides that this strategy must include an assessment of the community's need for toilets, including changing facilities for babies and changing places facilities for disabled persons, as well as details of how the local authority proposes to meet that need.
Please feel free to share this information with any relevant networks and groups 
The Bill brings together a range of practical actions for improving and protecting health. It focuses on shaping social conditions that are conducive to good health, and where avoidable health harms can be prevented.
If passed, the Bill will:
restrict the use of tobacco and nicotine inhaling devices (such as e-cigarettes) in enclosed public places;
create a national register of retailers of tobacco and nicotine products;
prohibit the handing over of tobacco and nicotine products to under 18s;
create a mandatory licensing scheme for businesses/practitioners carrying out  acupuncture, body piercing, electrolysis and tattooing;
prohibit intimate piercing on people under 16 years old;
change the way pharmaceutical services are planned to meet the needs of local communities;
require local authorities to plan for adequate access to toilet facilities for public use.
Provision of, and access to, toilets is an issue that affects public health. Accessible, clean toilets that are well located in places such as town centres, parks, promenades, cycle trails and walking routes can help encourage the public to take exercise and stay more physically active. This has clear health and economic benefits. Conversely, toilets that are poorly designed, inadequately maintained and inadequately located can create an atmosphere of neglect that discourages public use. A lack of adequate toilet facilities can also impact on an individual's physical and mental health, as well as affecting the wider environmental health of the population.
The Welsh Government has previously sought to find creative solutions to help improve the provision of local toilets.  The Public Facilities Grant Scheme was initially established in 2009/10 for three years to increase the provision of free public access to toilet facilities in Wales. This sought to improve the quality and accessibility of facilities by encouraging local authorities to work in partnership with local businesses to allow public access to their facilities. The scheme was extended annually from April 2012 before the funding (£200,000) was transferred into the Revenue Support Grant from 2014/15. It is now for each local authority to decide how this funding is utilised to deliver the range of services it is responsible for in order to meet the needs and priorities of its communities.
It is known that public toilet provision currently varies between local authorities. Discussions also indicate that there are pressures around the provision of facilities, leading to reductions in the number of public toilets in Wales in recent years.
The current legal position in relation to toilet facilities is set out in various pieces of primary and subordinate legislation. The provision and maintenance of toilets in public places is at the discretion of local authorities, including community councils, who have the power, under section 87 of the Public Health Act 1936, to provide public conveniences, but no duty to do so. Section 87 also allows local authorities to charge for the use of the toilets that they provide. A local authority has power under section 20 of the Local Government (Miscellaneous Provisions) Act 1976 to require toilets to be provided and maintained in any place providing entertainment, exhibitions, sporting events, and places serving food and drink for consumption on the premises. A local authority may also use powers under section 106 of the Town and Country Planning Act 1990 to make an agreement with a developer for the provision of toilets as part of the approved development. Where a local authority is a highway authority for a particular highway, section 114 of the Highways Act 1980 provides that it may provide public sanitary conveniences (including lavatories) in proper and convenient situations, and may manage such conveniences.
Whilst the current legislative framework enables local authorities to make provision for toilets, there are no legislative requirements on them to do so. It is for individual local authorities to decide whether or not to provide public toilets and, if so, how many. In doing this, each local authority must balance competing local demands for a broad range of public services against the need to avoid excessive burdens on local taxpayers.
The Bill's provisions on local toilets strategies are ultimately intended to benefit local communities across Wales. Accordingly, the provisions seek to ensure that appropriate engagement with communities takes place as part of the development of the strategies, and that the process takes place in a manner which is both transparent and supports local accountability.
Local authorities will therefore be required to consult with interested parties on their draft strategies and to publish their final strategies so that they are available to be viewed. Whilst the Bill does not prescribe the format of the consultation process, it is expected that local authorities will take an inclusive approach in order to ensure appropriate engagement across their communities.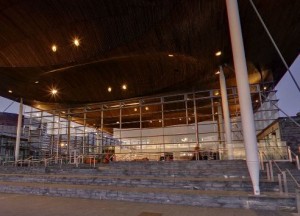 The BTA is extremely keen to support and help all local authorities to develop these future strategies and we will continue to work closely with the government departments, individuals and community groups to add our weight to delivering a programme of local solutions that will benefit all toilet users and providers.
Toilets are a major HEALTH & WELL-BEING issue . They also directly effect issues of EQUALITY and SOCIAL INCLUSION and the lack of good clean facilities has a significant impact on PUBLIC PRIVACY & DECENCY as we continue to see a disturbing rise in the reports of street urination and pavement fouling.
We congratulate the National Assembly for Wales and the Health Minister for initiating this first significant step towards introducing some strategic thinking and understanding around the correlation between Public Health and Public Toilets.