Monthly Archives:
November 2018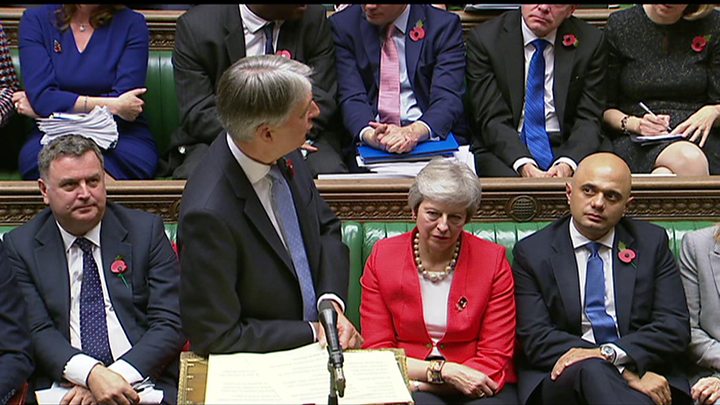 21 Months on and still no Bill to remove the Business Rates on Public Toilets
July 2020
The BTA continues to call on government to pass the legislation that has been agreed and supported by the House of Lords to remove the Non domestic rates levy from all Public toilets across the UK. The Bill was set before the Commons recently but was rejected or defferred by this conservative government as the Coronavirus pandemic was taking thier concentration.
No thought or understanding appears to have been given to the fact that the re,moval of these rates would have given Local Authorities some additional monies to fight the pandemic by affording them the flexibility to put in additional supplies of soap and/or sanitizer – particuarly when the pandemic was at ots PEAK !!
Hpw many more months wll we have to wait to see the conclusion of this greatly needed legislation and when will this govwrnment wake up to the fact that Public Toilets are a vital piece of infrastructure and an essential service provision for all the citizens of our nation travelling to and from work and play and even more vital to the hundreds of thousands of visitors to our country who bring revenue and a much needed boost to local economies.
NOVEMBER 2019
PURDAH !!
Having been almost obliterated by the PM when he dismissed parliament a few months ago – we have been fighting to get this bill re-instated by the ministers. Unfortunately, with the calling of a General Election next month then parliament immedaitely enters a PURDAH period where no business can be enacted until a new government is established. So we're back to SQUARE 1 or half way down the SNAKE…..who will catch us.
CANCELLED due to the recent illegal proroguing of Parliament
Although the government has been re-instated and business is returing to normal (?) the disappointing news was received that many of the pieces of legislation going through the two houses had been "DROPPED"
Government had retained the bills relating to the 2022 Commenwealth Games and also HS2 — but decided to get rid of the other bills including Education, Disability and Public toilets.
The BTA has been in regular contact with representatives of the MHCLG and will continue to fight for the re-intaement of the Rates Reduction Bill – at its earliest opportunity — Notes to follow.
PREVIOUSLY REPORTED
29 October 2018
Budget 2018: Chancellor announced Business rates cut for public toilets
Owners will no longer pay business rates on public toilets, the chancellor announced.
The BTA has been campaigning for nearly ten years to get some RELIEF for organisations providing this vital service to everyone. We were delighted to hear the chancellor speech (jokes and all) as it brought with it an opportunity for providers and suppliers to put some added revenue into cleaning & maintenance activities.
Publicly accessible toilets are VITAL to our everyday activities and in addition to being a total necessity for many user groups and individuals with accessibility needs – parents with young children and supporting the dignity and well-being of older persons – they bring extended relief for our tourism industry, day-trippers and the growing numbers of mobile workers travelling throughout the UK.
Philip Hammond revealed the policy in his Budget speech, joking it was virtually the only announcement that had not been "leaked". We're hoping the news will cascade across the borders and Scotland, Wales and Northern Ireland governments will quickly follow suit.
The relief will apply to any standalone facilities available for public use, whether publicly or privately owned.
The British Toilet Association has estimated that 40% of public toilets have disappeared in the past decade.
More than 600 public toilets across the UK have stopped being maintained by councils since 2010 and in 37 areas major councils no longer run any, according to figures obtained by the BBC.
Details of that report are ccontained in a deperate POST on this website
Local authorities are not legally required to provide toilets, so they are often closed as councils look to cut costs. Public toilets have traditionally been liable for business rates in the same way as other non-domestic premises such as shops and offices. MPs groaned as Mr Hammond made a string of toilet jokes, including saying that local authorities could at last "relieve themselves".
The chancellor also promised to help High Street shops by cutting business rates by a third for all retailers in England with a rateable value of £51,000 or less.
Reality Check: Public toilets mapped
15 August 2018 by Lora Jones & Rachel Schraer BBC Reality Check
For travellers on their summer holidays, where to stop for a toilet break can be a source of worry. Public toilet provision has been declining for a number of years and the BBC has learnt that some UK high streets and tourist hot spots now no longer have any council-run public toilets.
At least 673 public toilets across the UK have stopped being maintained by major councils (unitary, borough, district and city) since 2010, according to figures obtained under the Freedom of Information law. In that time, the UK's population has been increasing.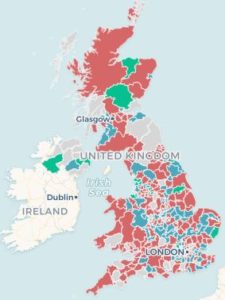 Change in the number of
council-run public toilets, 2010* to 2018
* Where no data for 2010 was available, data for subsequent years up to 2013 has been used instead. Source: BBC FOI requests.

Data supplied by 376 of the 430 councils contacted by the BBC showed that:
UK councils stopped maintaining around 13% of public toilets between 2010 and 2018
But this masks big regional variations – Cornwall Council has stopped maintaining 94% of its toilets, on the Isle of Wight it was 92% and 80% in North Ayrshire
In 2018 there were 4,486 toilets run by major councils in the UK, down from 5,159 in 2010
In 37 areas, major councils no longer run any public conveniences
Highland Council maintains most public toilets (92), followed by Gwynedd (73) and Pembrokeshire (73)
Local authorities are not legally required to provide toilets, meaning they are often closed as councils look to cut costs. A Local Government Association representative said that, while councils were doing everything they could to keep public toilets open, substantial reductions to their budgets have meant they have had to make "tough choices" about public facilities.
The Department of Housing, Communities and Local Government says it encourages councils to keep toilets open to the public since they are a "valuable community amenity". These findings do not mean there are no toilets available at all, however – in many cases larger councils are shifting responsibility to smaller parish or town councils. Others have been handed to community groups and paid for through fundraising while some councils are relying on the goodwill of businesses to make their toilets available to the public.
Andy McGuinness, campaign manager of Crohn's and Colitis UK, claims handing the running of facilities over to parish councils in England is only a short-term fix, because it simply passes on the financial pressure. "It takes the upkeep off their books but it's not sustainable. Parish councils will run them for a couple of years and eventually they'll probably close anyway," he said. He added that, without action from government and local authorities, the increasing closures of public toilets in England posed a "very real problem for the millions of people living with continence problems".
Local councils (such as town and parish councils) get their money from a share of council tax.
Sue Baxter, who chairs the National Association of Local Councils, said smaller councils were increasingly taking over discretionary services such as toilets as budget pressures meant larger councils were finding them harder to provide. But, she said, they faced a dilemma – whether to allow toilets in their local area to close or take them on and face a hefty "toilet tax" in the form of business rates paid on the premises.
What are your rights?
We asked the 50 councils with the biggest cuts how many had actually closed and how many had been handed over to smaller councils or other groups. Almost all of the 30 that responded had closed at least some, if not all, entirely. Only one council – East Northamptonshire – said its figures didn't translate to any toilets actually being closed. Several had also handed the running of some toilets to private companies or community groups.
Raymond Martin, of the British Toilet Association, said providing toilets was a public health issue, but it was also about equality and social inclusion. He believes that, while councils have no legal requirement to provide access to public toilets, they do have a "moral responsibility".
And charity Disability Rights UK says it has increasingly been receiving calls from disabled people reporting that accessible toilets are no longer available.
With these significant reductions in facilities, you might reasonably assume some people will resort to using their wider environment when caught short. So the BBC also asked councils and police forces whether they enforced any laws against public urination, and what had happened to numbers of offences in the same time period. We found that around the country, very few local councils or police forces take action against public urination. Those that do, however, use a range of tools including by-laws, public order offences specifically tackling public urination, and broader offences including indecent exposure, outraging the public decency, littering and harassment.
The London borough of Tower Hamlets, which had one of the biggest falls in the number of offences, said it has focused on "better enforcement" of the rules, which it said has acted as a deterrent. The council added that closures of pubs, clubs and bars had also contributed to the fall in offences.
Data supplied by 388 of 430 major councils and 39 out of 42 police forces in the UK covering the years 2010-2017 revealed that:
233 councils and force areas don't have any by-laws prohibiting public urination
Of the 180 forces and councils that had by-laws or public order offences against public urination, 112 said they hadn't enforced them at all during this time period
For those that did enforce rules against public urination, the number of times they were enforced had fallen in almost all areas
In total, police forces and councils responding to the request recorded 15,297 offences relating to public urination in 2018, more than halving from 32,668 in 2010
Where police forces did use public order offences, the numbers were small – fewer than 10 offences in any given year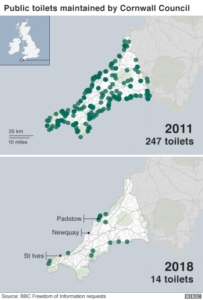 Cornwall's unitary council saw the number of public toilets it maintains drop over the past five years, from 253 in 2013 to only 14. Over the same time, overall expenditure on toilets was all but wiped out, falling from £4.3m to only £217,000. A council representative said: "We recognise that public toilets are important to residents and visitors alike – but with huge cuts in funding by central government we have been forced, like other local authorities, to review the non-statutory services we provide. "We have now successfully transferred the ownership or management of over 200 public toilets to local city, town and parish councils and local community organisations and businesses. "Only 16 toilets have closed to date." The council has also started charging for the remaining toilets it runs.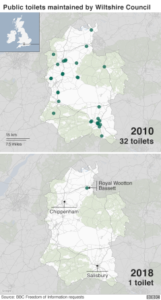 Wiltshire Council now runs only one public toilet on its streets, and another five at park-and-ride sites, in comparison with 32 in 2010.
The council saw its spending on toilets cut by more than £100,000 between the 2016 and 2017 financial years. It said 22 of the toilets were transferred to the control of town and parish councils, and the rest have closed. "We carried out a public consultation exercise in 2015 and the overwhelming response was facilities should be offered to the town and parish councils to run if they felt it was appropriate."
One of the biggest spenders is the City of London Council. It spent £992,000 on running four public toilets in 2017. In 2010, it spent £1,029,000 on double the number of conveniences. When contacted by BBC News, the council did not comment on why expenditure had remained relatively flat.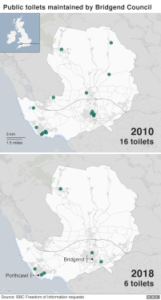 New Forest District Council followed, with an overall expenditure of £877,660 on 24 public toilets and refurbishment work in 2017.
Bridgend County Borough Council in Wales now maintains only six public toilets, down from 16 in 2010. It said that three more toilets were likely to close in the next year, unless they are taken on by town councils, because of budget reductions.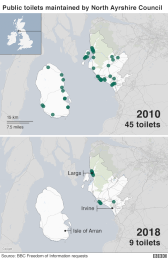 Meanwhile in North Ayrshire, there has been a fall from 45 in 2010 to nine in 2018. The council says five of these were transferred into community ownership and paid for through fundraising, while the rest closed outright.
In Northern Ireland, eight local councils either increased or maintained the same number of public toilets between 2010 and 2018. Fermanagh and Omagh District Council had the highest number of council-run conveniences at 51 in 2018.
 Illustrations by Katie Horwich. Maps by Ed Lowther and Prina Shah.