Monthly Archives:
February 2015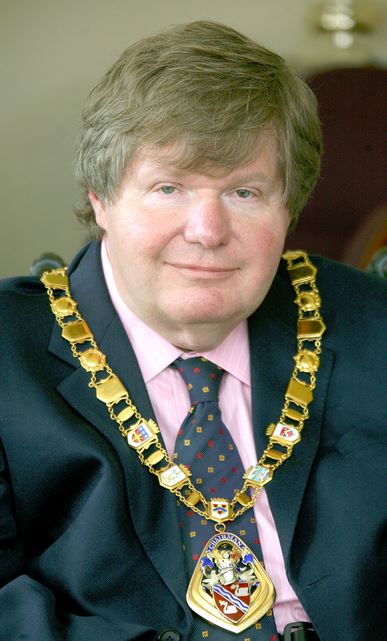 The BTA is sad to announce the death of its Honorary President
Sir William Fettiplace Lawrence, 5th Baronet, OBE
14th July 1954 – 10 February 2015.
The son of Sir William Lawrence and his wife Pamela, Lady Lawrence. He was educated at King Edward VI School Stratford-upon-Avon. He succeeded to his father's baronetcy in 1986. He contracted polio at the age of three, and used a wheelchair for the rest of his life. In February 2005 he married Tamara Bubashvili of Tbilisi, Georgia.
Sir William filled numerous roles in his political career, specialising in the promotion of tourism in the Midlands. He has twice been chairman of Stratford-on-Avon District Council and a member of the Council since 1982. He was on the South Warwickshire General Hospital NHS Trust, a member of the Heart of England Tourist Board from 1989 (and Chairman after 1991), a governor of King Edward VI School and of Stratford-on-Avon Girls Grammar School, and a Governor of the Royal Shakespeare Theatre. From 1998 he served as our Chairman and subsequently Honorary President of the British Toilet Association. In 2003 he was made an Officer of the Order of the British Empire for services to the tourist industry, and also an honorary MA of the University of Worcester.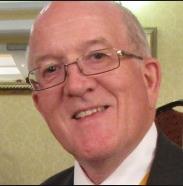 I write as Vice-President of the BTA (British Toilet Association) to express our heartfelt sympathy to the citizens of Stratford-Upon-Avon, on the loss of a most impressive and supportive colleague, leader and friend. I established the BTA in 1998 and, since Stratford is a good, central location, we used to hold our annual meetings in the town.
Sir William was invited to be Chairman of the BTA, when he attended our annual Loo of the Year Awards, since good loos and tourism are natural bedfellows and the national Tourist Boards have supported these Awards since they were introduced in 1987. He remained BTA Chairman until we invited him to be our first President in 2008, a role he continued until his sad death. He accompanied my wife and I to the World Toilet Summit (WTS) in 2004, held in Beijing and he also attended the 2006 WTS, held in Moscow in 2006. He also played a key role when the BTA hosted the WTS in Belfast in 2005.
Sir William will be sorely missed by the many members of the BTA and we will always be most grateful for the roles that he played within our organisation.
Yours in sadness
Richard Chisnell, Vice-President, BTA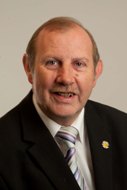 The loss of our President has caused great sadness amongst his colleagues and friends on the BTA Management Committee. Sir William was a tireless supporter of the organisation and its campaigns and we enjoyed his strength, humour and tenacity in helping us all in the fight for greater provision. Our kindest thoughts are with his wife, Lady Tamara, the family circle and his many colleagues and friends. We will always cherish the memories and the legacy he left us with.
With fondest regards
Raymond Boyd Martin, Managing Director, BTA
Sir William had his portrait painted by the artwork and arts practice of Tanya Raabe visual artist
please find below the link to her site which contains a short video of the work in progress.
https://revealingcultureheadon.wordpress.com/sir-william-lawrence/
Sir William Lawrence
Sir William Lawrence Bt. OBE MA (Hons)
Conservative Councillor and Campaigner for Accessibility
Oil on canvas, 30″ x 36″, 2011