Membership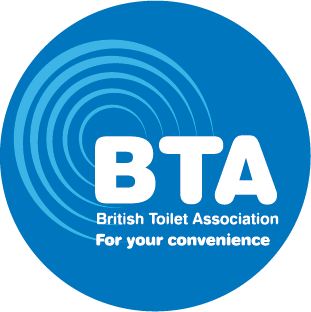 BTA Membership
The success of the British Toilet Association Campaign in the short term depends on your involvement as a member or sponsor. We are always keen to welcome new members and sponsors to increase our campaign strength – so that we can extend our range of activities and make faster progress on some of the key issues.
By becoming a member of the BTA you will be joining the campaign to raise standards of all 'away from home' toilets. You'll find yourself in good company.
Our membership remains at around one hundred with new members matching those that have left us, mainly for financial reasons. We have the support of many commercial companies involved in, or associated with, the washroom industry. This is very much appreciated but, with many hundreds of companies 'selling' in the washroom market, I would hope we could convince a few more of the benefits to their business through having their name or product brand associated with the campaign.
We are, as we keep saying, trying to protect existing commercial company markets, as well as create new markets for new products and services. Many of our commercial company members proudly promote their membership of the BTA as a business generator – and it is a mutually beneficial relationship. We are only the catalyst for change – they provide the solutions for an expanding range of customer needs.
You can view the list of companies who have already joined.