Monthly Archives:
April 2014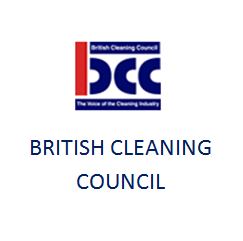 BCC Grant to support our UK Toilet Map Project
The British Cleaning Council is delighted to announce that it has awarded a £10,000 grant to the British Toilet Association to support the development of a UK toilet map app for iPhone and Android platforms. The BCC awards funding to projects undertaken by its members every year which contribute towards the advancement of the cleaning industry.
The UK Toilet Map is a response to the constantly changing demographic of public toilet provision. Interactive and constantly updated, the app with allow users to identify all publicly accessible toilets across the country. Initially created in partnership with Mencap and the Changing Places Consortium, the app will also cater to those who require more than a standard accessible toilet – including facilities that cater to those with profound and multiple learning disabilities and their carers.
Raymond Martin, British Toilet Association Director, said: "Known as Changing Places toilets, there are currently just under 600 specialized units around the country. The toilet map will not just identify the sites, but also hopefully identify where new facilities are needed."
The UK Toilet Map will show the location and opening times of the toilet plus a profile sheet which will highlight all the facilities contained within that unit. Additionally individuals and/or organisations who need to plan their journeys will be able to use the inbuilt trip-planner to locate and store toilets on a selected route.
He continued: "The British Toilet Association is absolutely delighted to have secured the funding for this important project. The end result will be a tool which gives disabled people and their carers a greater sense of freedom and dignity, enhancing their lives greatly. I am proud of the association and funders for putting British public toilet users first."
Douglas Cooke, British Cleaning Council Chairman, commented: "The British Cleaning Council are thrilled to have opportunity to contribute to The UK Toilet Map. This is exactly the type of project that the grants system was set up for – ventures that enhance the cleaning industry's ability to positively affect people's lives."
Working closely with many other charities and organisations as well as FM and cleaning companies, the BTA is hoping to maintain and potentially increase the levels and standards of overall provision of all away-from-home toilets, whilst giving us all a modern day solution to this age old problem of "Where can I go, when I need to go?"