UK guidelines have been updated and adopted into an international standard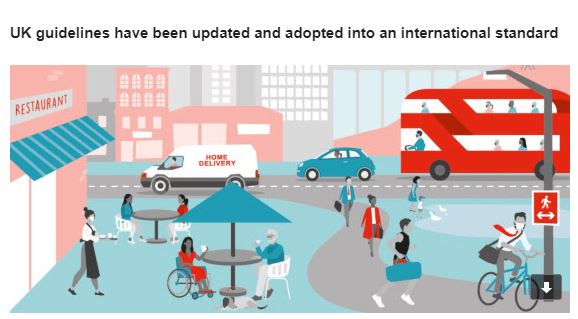 In response to the pandemic, BSI worked quickly with a wide range of experts to produce a set of generic safe working recommendations.
These guidelines help organizations adjust the way they work during the pandemic to protect workers and the people they come into contact with.
International interest in what we'd produced has now led to the latest version forming the basis of an international standard. PD ISO/PAS 45005:2020 Occupational health and safety management — General guidelines for safe working during the COVID-19 pandemic supplies practical recommendations to organizations and workers on how to manage the risks.
The standard:
Provides a single source of internationally agreed good practice and accurate advice based on current knowledge and lessons learned
Provides practical examples and help with developing a rapid response plan
Is suitable for organizations resuming operations, those that have been operational throughout the pandemic, and those that are starting operations
If you're responsible for protecting workers during the pandemic, either as a business owner, manager, worker, or in an advisory capacity, please download a free copy of PD ISO/PAS 45005:2020 now.
For all general enquiries call +44 345 086 9001
or visit the BSI Group website
Our mailing address is:
BSI Standards
389 Chiswick High Road London,
W4 4AL United Kingdom