Coronavirus (Covid-19) England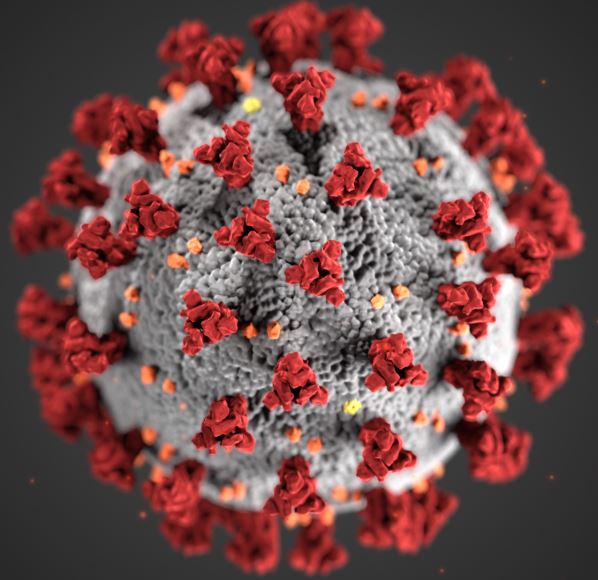 Since the arrival of this pandemic it has become extremely clear that each and everyone of us has to adhere to an increased level of personal hygiene. Regular hand washing and the repeated use of anti-bacterial wipes on the surfaces we come into contact with are essential precautions to avoid the spread of this deadly threat.
As the Lockdown eases and we venture back into society or return to our places of work we face the added strain of cross contamination and potential transmission of this virus to colleagues and friends. So we are looking for guidance from the devolved administrations to help us all act and behave in a responsible way to avoid touching contaminated surfaces or leaving traces behind that could be harmful to others.
Publicly Accessible Toilets are a vital piece of our everyday lives and these essential facilities help us to stay comfortable and relieved when we travel away from our homes or places of residence. The government has clearly advised us all to WASH your HANDS reguarly and thoroughly for a least 20 seconds after coming in contact with any area or surface that might host the virus. So PC's are an absolutely vital piece of infrastructure in our fight against Covid19 and these units must be opened and maintained to the highest levels of hygiene and cleanliness to serve the rising needs.
Unfortunately, many public and retail units remain closed dur to the severe lack of CLEAR & CONCISE guidance from government and the fear of the providers and sppliers that they are effectively combating the viral threat.
NEW GUIDANCE RELEASED
In the last fe days we have received a set of guidance outlines from the English, Scottish and Welsh governments towards getting Public Toilets reopened and fit for public use. The LINKS below will take you directly to this advice and should allow you to make most of the daily routines and decisions around opening these essential facilities.
However, please remember that Covid19 only arrived some 3 5 months ago and much is still unknown about the DWELL times and EFFECTIVENESS of many substances and procedures in removing or killing this viral threat. We have offered our thoughts and understandings below – but you mmust be guided by the governments direct Coronavirus briefings and the special Scientific Advisors who are working tirelessly on your behalf to find the most effective controls and remedial work to attack and neutralise all aspects of this threat to our very existance.
Guidance on Opening Pubic Toilets
from Simon Clarke MP Minister for Regional Growth and Local Government
and Rebecca Pow MP Minister for the Environment
Public toilets, portable toilets and toilets inside premises should be kept open and carefully managed to reduce the risk of transmission of COVID-19. Steps that will usually be needed:
Using signs and posters to build awareness of good handwashing technique, the need to increase handwashing frequency and to avoid touching your face, and to cough or sneeze into a tissue which is binned safely, or into your arm if a tissue is not available.
Consider the use of social distancing marking in areas where queues normally form, and the adoption of a limited entry approach, with one in, one out (whilst avoiding the creation of additional bottlenecks).
To enable good hand hygiene consider making hand sanitiser available on entry to toilets where safe and practical, and ensure suitable handwashing facilities including running water and liquid soap and suitable options for drying (either paper towels or hand driers) are available.
Setting clear use and cleaning guidance for toilets, with increased frequency of cleaning in line with usage. Use normal cleaning products, paying attention to frequently hand touched surfaces, and consider use of disposable cloths or paper roll to clean all hard surfaces.
Keep the facilities well ventilated, for example by fixing doors open where appropriate.
Special care should be taken for cleaning of portable toilets and larger toilet blocks.
Putting up a visible cleaning schedule can keep it up to date and visible.
Providing more waste facilities and more frequent rubbish collection.
The above shows the complete lack of understanding of the myriad of issues surrounding the reopening of public toilets and the problems and fear that these providers are facing in allowing large numbers of persons into their premises to use these facilities. They give no guidance to cleaning regimes or materials, chemicals, processes or clinicaL RESEACH that would provide reasonable guidance and understanding that the correct procedures were being observed and carried out.
We suggest that you read and digest the more concise guidance that is being proffered by the Scottish and Welsh governments which goes into a more clear description of processes – but may still lack the clinical details that many are seeking. The BTA guidance that follows tries to give some additional information on cleaning methodlogy and processes and offers advice that suppliers and providers might use to seek professional help from outside professional sources – such as HSE or Dept of Health or Public Health.

Additional Guidance on deep-cleaning is given from our colleagues at the Health & Safety Executive (HSE) on the use of various mist, fogging and UV sysytems. All is contained within a further POST on this site or please follow the LINK directly to the HSE website,
https://www.hse.gov.uk/coronavirus/disinfecting-premises-during-coronavirus-outbreak.htm?utm_source=govdelivery&utm_medium=email&utm_campaign=coronavirus&utm_term=disinfecting-premises&utm_content=stakeholder-17-jul-20https://www.hse.gov.uk/coronavirus/disinfecting-premises-during-coronavirus-outbreak.htm?utm_source=govdelivery&utm_medium=email&utm_campaign=coronavirus&utm_term=disinfecting-premises&utm_content=stakeholder-17-jul-20