Response from Minister Luke Hall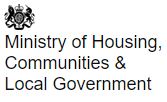 The BTA sent a number of letters to Government and individual ministers in the past several weeks/months offering advice, guidance and our full support for the fight against this CoronaVirus pandemic.
Below is the response from the MHCLG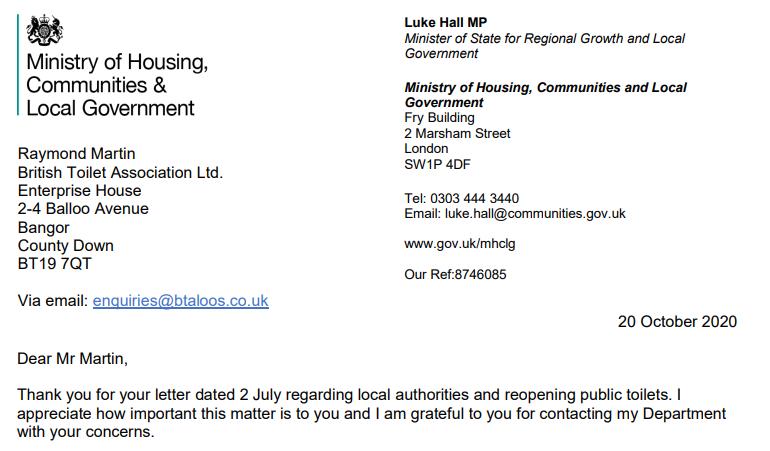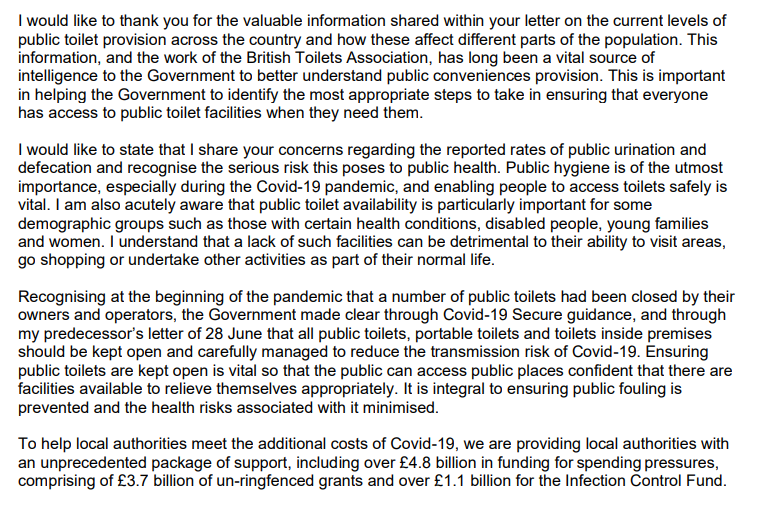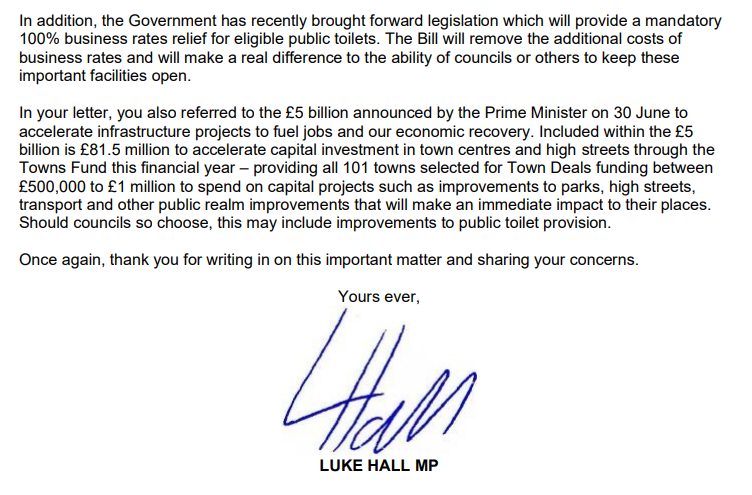 The BTA will contiue to work with all parties and government departments to encourage some form of direct action by this and future administartions to find a lasting solution to the ever increasing rationalisation of Publicly Accessible Toilets across the UK and Ireland.
With this NEW threat comes new opportunities for manufacturers and suppliers to develop goods and services to take our hygiene levels to a new level.

Human beings – of every age and ability – need to constantly use the toilet, sometimes several times a day, and we need the certainty that when we move from place to place that we can find a clean, hygienic well provisioned publicly accessible toilet within easy reach.