New benefit to BTA members and site visitors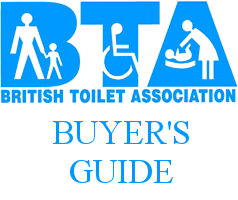 There is a new tab above headed Buyers Guide. This enables site visitors to select a members name and view their products or services available and it contains a direct link to the member's website.
BTA Commercial Company Members benefit from repeated exposure of their product/service offered to site visitors.
Non Commercial Company Members that require products or services will also benefit from being able to contact these
BTA member companies directly.
Take a look at the guide by clicking on the BUYERS GUIDE TAB on the header above.
If you are not yet a member and you would like to benefit from adding your products or services to the Buyer's Guide, please visit our Membership page to find out how to join the BTA and support the campaign for better publicly accessible toilets.