Category Archives:
International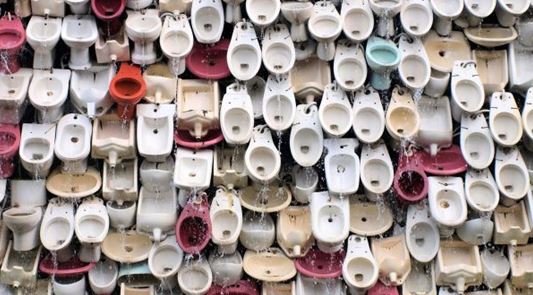 President Xi Jinping, now a bathroom aficionado after frequent visits to inspect the facilities in rural homes, has announced he's doubling down on a campaign for a Chinese "toilet revolution" that he launched in 2015. Voicing the concerns of many a wary traveller, the communist leader said clean toilets were the cornerstone of a civilized society and would help boost travel to China as well as improving the hygiene of the masses.
China has opened about 68,000 improved bathrooms in tourist areas around the country since Xi began his campaign. Good news for places in China that have long had a notorious reputation for appalling standards of public restroom hygiene. Once deterring visitors with its doorless dry toilets, Jiuzhaigou Natural Reserve in southwestern Sichuan province has just welcomed a series of new eco-toilets around the area.
Last year, Yunnan province, which borders Myanmar, Laos and Vietnam, held a competition to select the most outstanding toilets in tourist attractions. Lijiang Old Town — previously known for toilets without individual cubicles –claimed top prize for offering facilities with odour eliminators, a motion sensor dustbin and green plants.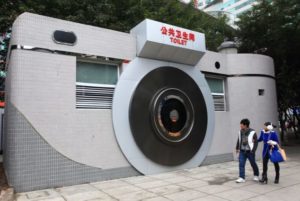 "Toilet issues are not petty matters but an important aspect of satisfying the public's desire for a decent and healthy life," Jack Sim, founder of global sanitation campaigner the World Toilet Organization.
Sim, aka "Mr. Toilet," says a lack of clean facilities could harm China's tourism industry in the long run. "China is a beautiful country with rich natural landscapes and culture and a long history," he says. "But the lack of clean toilets made tourism impossible to be promoted as the tour agencies always get bad reports and complaints after the tour — as the stench, filth and terrible condition of many Chinese toilets horrified foreign visitors."
China's government says it now wants toilet improvements nationwide — from tourism spots to cities to rural backwaters. One of the biggest challenges, according to the WTO, is changing cultural attitudes.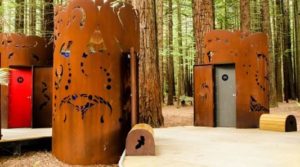 "In many cases, money is not the problem, but it is a mindset problem," says Bai Lin, WTO's China project manager. "If we are able to make toilets fashionable, just like a cell phone, a TV, or a dream, we can change the toilet culture of China."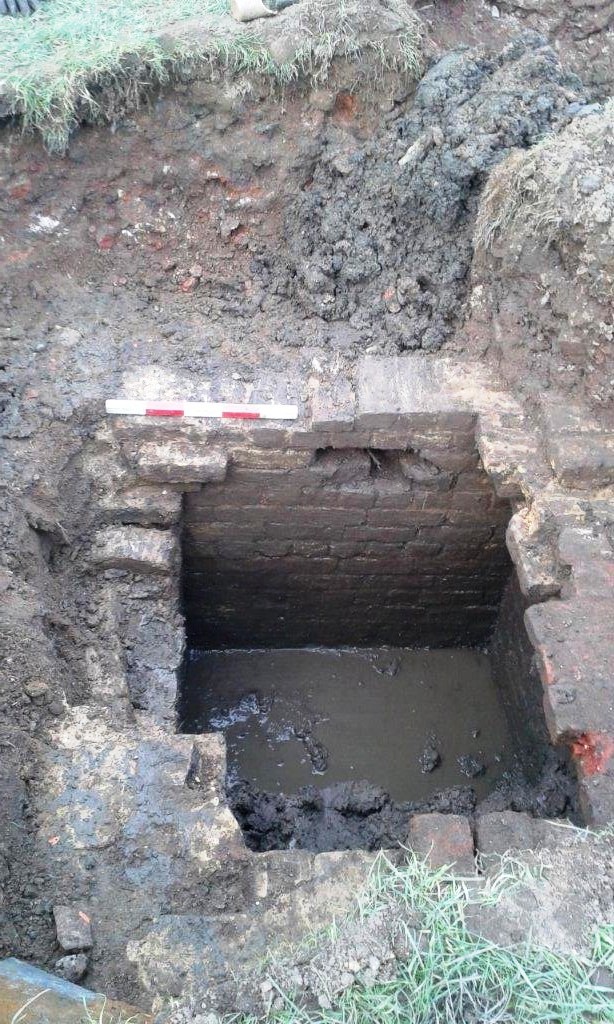 Toilet remains from 'spend a penny' exhibition uncovered in Hyde Park
Posted on Tuesday 7 June 2016
The remains of a 165-year-old toilet from the world famous exhibition which helped coin the phrase 'spend a penny' have been uncovered in London's Hyde Park.
The discovery was made by workmen creating a new pump house as part of a major water project on the site of the former Great Exhibition of 1851. What they initially thought was a pile of underground bricks is actually believed to be one of the few structures from the temporary exhibition to have ever been uncovered.
The news comes 165 years since the Great Exhibition – the world's first trade fair – opened in 1851 (on May 1) in Joseph Paxton's iconic Crystal Palace, which at the time was the largest building on Earth. It attracted six million visitors and was organised by a Royal Commission, whose President was Queen Victoria's husband Prince Albert.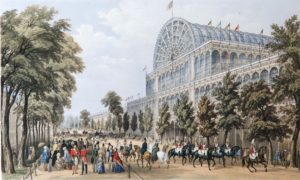 One of the Great Exhibition's landmark inventions was the introduction of the UK's first paid-for flushing public toilet, when visitors spent one penny to experience a clean toilet seat, a towel, a comb and a shoe shine. Records show that 675,000 pennies were spent. When the exhibition finished, the Crystal Palace was moved to Sydenham, and the toilets were set to be closed down.
However, Brighton plumber George Jennings, who invented the palace's toilets, persuaded the organisers to keep them open. They later went on to raise a further £1,000 a year – the equivalent to almost 250,000 toilet trips.
Edward Strickland, who is leading the project for The Royal Parks, said:
"This is a really exciting find and very timely considering it's exactly 165 years since the Great Exhibition opened. We work very closely with archaeologists and English Heritage on projects such as this and sometimes you really don't know what you're going to find – and buried Victorian cess pits aren't usually high on the list."
Archaeologist Les Capon from AOC Archaeology Group, which works with The Royal Parks on heritage projects, said:
"What has been discovered in Hyde Park is believed to be the remains of an earth closet which were common place as toilets until the Great Exhibition of 1851. That landmark event introduced the water closet or WC, and what we now commonly call the toilet.
"The uncovered earth closet is made from London stock bricks and dates back to the mid 1850s which, with its position on the edge of the former Great Exhibition site, would suggest that it was a toilet constructed for that event."
Nigel Williams, Secretary of the 1851 Royal Commission, which still exists today and is recognised as the lead expert on the Great Exhibition, said:
"This is a fascinating discovery that once more brings to light the extraordinary innovations that the Great Exhibition inspired.  It was the world's first trade fair and the profits it generated – £186,000 – were used to establish the great cultural quarter in South Kensington, stretching from the Royal Albert Hall in the north down to the Natural History Museum and the V&A.
"With the remaining funds, the Commission created an educational trust which today distributes some £2.4m a year supporting research in science and engineering and other projects."
The toilet was uncovered as The Royal Parks continue work on a project to create a new pump house near the Old Football Pitches and Tennis Centre on the southern edge of Hyde Park.
The project will see new water distribution pipework installed to supply borehole water to the lakes, irrigation systems, public toilets and the Diana Memorial Fountain in Hyde Park and Kensington Gardens. Following a request from the Environment Agency, it will see the primary water supply for the Long Water in Kensington Gardens coming from a bore hole near the Old Football Pitches instead of from the Italian Gardens.
Mr Strickland, who has been working closely with archaeologists on the project, said: "We have more than 20 lakes and ponds, and about 15 miles of river in the Royal Parks. We are proactive in our water management by reducing leaks and our reliance on treated mains water, abstracting water responsibly and looking to harvest rain and surface water.
"We're already re-using historic reservoirs for water storage, and by using natural underground sources we're able to supply our lakes, and use it for irrigation and public toilets."
As work continues on the new pump house, The Royal Parks plans to re-cover the Great Exhibition toilet to ensure this historic structure remains in place for future generations.